How to Get a Hearty Return on Your Investment (and Enjoy a Slower Pace of Life)
This year has been unprecedented. Never before have we felt such a need to look after our families and prepare for the future. Many of us are now able to work from home and so are making the move away from the big cities to find a slower, more peaceful way of life. Investing in a new home which can also give you a healthy return on investment is the kind of savvy move your future self will thank you for making!
Dreams of Escape
Exacerbated by the pressures of lockdown, city dwellers are tempted by the extra space, swathes of greenery and lower property prices than they find in the city. Watching the sun set as you enjoy supper on the terrace, taking the kids to the beach after school and enjoying woodland walks at the weekend is all part of the charm.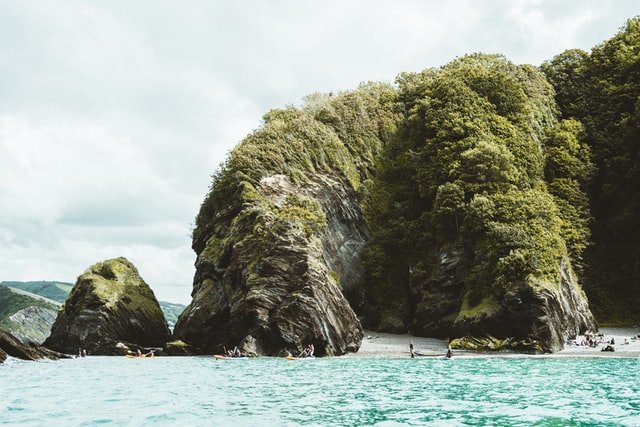 In the past the trend has been for people to have their main base in the city and a holiday home in the country. The pandemic means that times are a-changing, and now many folk are keeping a bolt-hole in the city but moving their main home to the countryside. Investing in a new home in Cornwall not only gives you the lifestyle you crave, but it can help you to garner a healthy second income if you rent it out as a holiday home for part of the year whilst you are working in the city or travelling.
Letting Your New Home
Cornish Gems are an award-winning local company specialising in providing luxury self-catering holidays in Cornwall. The company provides visitors to the UK's number one tourist destination with five-star self-catering accommodation in iconic and breathtaking locations throughout Cornwall. Each and every property is hand-picked by the experienced team to showcase some of the very best, most exacting standards of holiday homes in the county.
The Return – Up to £80,000 a Year
We have partnered with Cornwall's premier holiday let agents who have predicted a 6-7% gross return for owners who choose to place their new Green and Rock home onto the holiday let market with Cornish Gems. This equates to a gross income of £70-£80k per annum, with 15-20 weeks per year left for you to enjoy the house yourselves. With their careful guidance on housekeeping, how to run a holiday let and all the other necessaries, your investment will soon see a healthy return.
With Cornish staycations on the rise, this will prove a savvy move for those looking for a flexible and profitable investment, and give you even more time to enjoy a slower pace of life.
The Difference, is Green and Rock
With an innate passion for property and a love of design, we nurture each property project to ensure that every last detail is executed with meticulous attention to detail. We take the time to translate your vision and incorporate all of those personal touches which truly make your new house a home. If you are looking for a great investment opportunity and decide that your home will be let as a holiday let for part of the year, we can incorporate all of those little design touches from the outset to make it perfect for staycation holiday makers. Additions such as outside showers to wash off sandy toes after a day at the beach, bedrooms with en suites, living areas with bespoke built-in sound systems, or cinema rooms and hot tubs to allow you to command a higher year round tariff.
Get in touch today and let us introduce you to the team at Cornish Gems so that they can generate a personal financial report and investment forecasting based on letting out your new home. We can't wait to help you on your journey and plan for your future, you won't regret it…